Te Whānau
Haere mai, naumai, welcome to the whānau.
This is a very brief introduction to all those across the Faculty of Business Economics and Law (BEL) who share Māori descent.
This whānau includes academic and professional staff, teaching and research assistants and PhD students. Some, like the teaching and research assistants and PhD students, may move on when they complete their studies, after which we will update our whānau community.
We take heart from the fact that, as at 2022, BEL comprises a large and significant cohort of Māori, the largest number of Māori scholars in any Business School in Aotearoa New Zealand.
Meet the whānau
Professor Aaron Gilbert, Finance
Tainui
Aaron is a Professor in Finance and HOD, Finance. He graduated with a PhD from AUT in 2007. He researches empirical finance, with a particular interest in regulation, market microstructure and the area of financial capability. He is currently researching how individuals can make smarter financial decisions to build long-term financial wellbeing.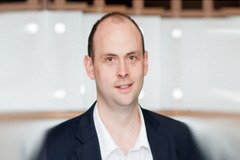 Professor Ella Henry, Entrepreneurship
Ngātikahu ki Whangaroa, Te Rārawa, Ngāti Kuri, no Muriwhenua
Ella teaches in International Business, Strategy and Entrepreneurship, and is Director of Māori Advancement for Business, with research on Māori Indigenous business and development. Ella was born in Kaitaia, but raised in Auckland, unapologetically loud and proud, mother of three wāhine ataahua. In 2022 Ella was made a member of the New Zealand Order of Merit.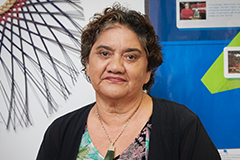 Associate Professor Khylee Quince, Law School
Ngāpuhi, Te Rōrōa, Ngāti Porou, Ngāti Kahungungu
Khylee Quince was in 2021 appointed the first Māori Dean of a School of Law in New Zealand. She is also Director of Māori Advancement for the Law School, and her teaching and research interests include criminal law, youth justice and Māori legal issues.
Dr Megan Phillips, Senior Lecturer, Marketing
Ngāti Hape
Megan was born and raised in Auckland. She is a senior lecturer in the Marketing department who is currently on the Te Reo Māori journey. Megan enjoys active relaxing, extreme sports, marathon running and her very adorable kurī, Chet.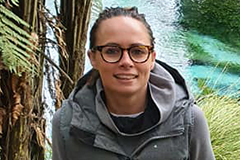 Dr Peter McGhee, Deputy HOD, Management
Te Aupōuri
Peter is a pāpā of two wonderful tamariki, both of whom think they know more about everything than he does. Peter has always been fascinated by philosophy and religion, and consequently teaches and researches in the areas of business ethics, sustainability and spirituality in the workplace.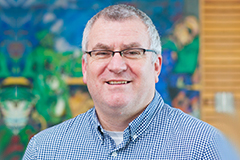 Dr Nimbus Staniland, Senior Lecturer, Management
Ngāti Awa, Tūhoe
Nimbus was born and raised in Tāmaki Makaurau. She is māma to three young kotiro ataahua, a senior lecturer in management and a member of the K.I.N. network. Her research interests relate to the nuances and complexities of Indigeneity, gender and diversity in the workplace. In 2021, Nimbus was awarded a Marsden Fast-Start Grant for her project He huarahi mo ngā wāhine Maori: Career sense-making among Māori women, and also won the Māori and Pacific research Category of the NZ Business Research Translation Competition.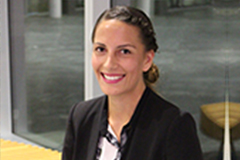 Dr Amber Nicholson, Lecturer, Management
Ngāruahine
I am māmā to a very opinionated toddler, treasurer of her kōhanga reo and captain of a social indoor netball team. I am a lecturer in the Management department, and a member of the K.I.N. network. In 2022, Amber, Dr Billy Lythberg and Dame Anne Salmond edited He Whenua Rangatirua, the work of Dr Manuka Henare, a great ethnohistorian who left us in 2021.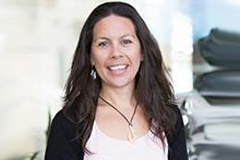 Dr Paulette Brazzale, PhD in Management, Teaching and Research Assistant
Taranaki Whānui, Te Atiawa
Paulette Brazzale grew up in the Wairarapa and Manawatu and now calls Tāmaki Makaurau home. Paulette worked as a food technologist and manager before becoming an organisational psychologist, currently furthering in interest in employees' experiences of change at work through her PhD research. PhD completed in 2022.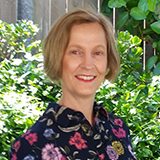 Layne Waerea, Lecturer, Law School
Te Arawa, Ngāti Kahungunu
Layne is an artist and legal expert, whose PhD focused on socio-legal performance. She was previously a Learning Advisor with AUT.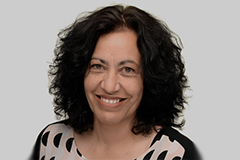 Professional staff
Kristie Elphick
Ngāti Tumutumu , Te Aroha
Kristie was born in Tāmaki Makaurau, is mama to a teen daughter, and works in research development management in the Faculty of Business, Economics and Law Faculty Office. She is studying towards a Master of Business (Management), undertaking research on unions and employee wellbeing. Kristie is also branch and national executive member of the Tertiary Institutes Allied Staff Association (TIASA Te Hononga).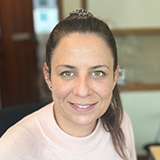 TUAKANA TEINA peer tutors
Daysha Tonumaipea, Tuakana Teina
Ngāti Pikiao and Ngāti Whakāue
Daysha is the Kaiwhakahaere (Coordinator) of the Tuakana Teina Peer Tutors. Daysha is also a PhD student in International Business, Strategy and Entrepreneurship (IBSE).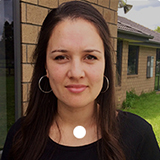 Paula Ioapo, Tuakana Teina
Ngāti Porou
Paula Ioapo is a mother of five tamariki, and grandmother to three mokopuna, studying in her third year of a Bachelor of Laws. Paula was previously a Te Reo Māori high school teacher and business owner.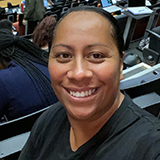 Mel Hikuroa, Tuakana Teina
Ngāpuhi and Ngāti Maniapoto
Mel is in the final semester of her Bachelor of Laws. She is passionate about Māori legal issues, non-adversarial justice, international human rights, and the Family Court. Mel is a volunteer at Community Law, South Auckland. Her interests are spending time with her son and travelling to the Far North.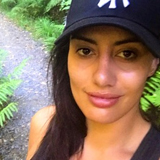 Lance Ryan, Tuakana Teina
Tūhoe and Ngāti Maniapoto
Lance completed his undergraduate law degree at the University of Auckland before doing his Master of Laws specialising in criminal law at AUT (because all the best criminal law teachers in the country ended up at AUT). He is planning to commence a PhD later in 2023.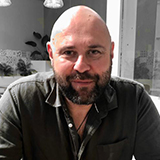 Te Haua Taua, Tuakana Teina
Waikato-Tainui (Ngāti Tiipa), Te Kawerau ā Maki and Ngāpuhi
Te Haua studies a Bachelor of Business in Information Systems, with a Māori Development minor. He also serves as Moana Nui Tumuaki in our newly established Māori and Pacific business club.
PhD students
Daysha Tonumaipea, PhD in International Business, Strategy & Entrepreneurship
Ngāti Pikiao and Ngāti Whakāue
Daysha is a mother of two, and is enrolled in her PhD in International Business, Strategy and Entrepreneurship (IBSE), studying the impacts of healthy food havens for Māori and Pacific whānau in Manukau. Daysha was an IBSE Master's Top Graduate in 2019, and AUT Venture Fund Runner-Up in 2016.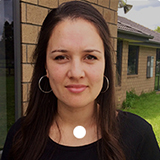 Tania Wolfgramm, PhD in Management
Te Aupouri, Te Whakatohea, Tonga
Tania is a PhD student in Management exploring evaluation strategies emerging from Māori and Indigenous philosophical worldviews. PhD submitted in 2023. See her profile on LinkedIn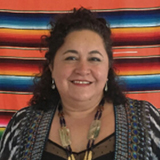 Contact us
If you would like to find out more, please get in touch with Ella Henry
Māori at AUT
Learn more about the Māori whānau at AUT, and the many exciting initiatives our researchers and students are involved in.